Email Marketing still gives the highest Return On Investment at 3,800% ($38 for every $1 spent) according to the DMA (Direct marketing Association) National Client Email Report 2015. The good news is that Email Marketing is something you can start now. Here are some emails you can send today:
Nurture Sequence
Whenever a new lead downloads a Lead Magnet they should be nurtured with a series of emails. These are chatty educational emails that help the lead learn about the product or service you offer. The aim is to out-educated your lead rather than outsell your competitor.
Email Marketing returns $38 for every $1 spent according to the DMA.
Created Content
"Hi firstname, we just published this article on our website and I thought you'd find it interesting". This is a simple, short, targeted email that's going to get a response. Much more effective than a branded email newsletter – yawn.
Curated Content
The internet is overwhelming – there's too much content and it requires a lot of effort to find high quality articles, videos, infographics, etc. So, whenever you find some useful content Tweet it, then save it to a bookmark service like Evernote or Pocket. Then, when you have 5 pieces of content write a short digest post for your website with an intro, and a link to each piece of content you've discovered. Then share that post with your email list. Notice how you've repurposed that content for Social media, SEO and Email Marketing.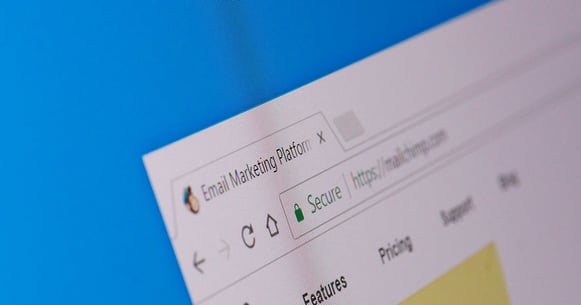 Announcement
"Our new website is live!" is a great example. Again you want to make it a short simple email as if you're writing just to the recipient. As soon as you build an email newsletter you lose that intimate one-to-one communication look.
Transactional Emails
Day to day emails, even if they are simply confirmation emails are an effective marketing tool. You can send timely emails to check how a product is working out, ask if they have any questions, prompt a conversation rather than just send an email with information.
Ask a favour or a question
People like to help. Ask your email list questions to find out what they are stuck on, what problem are they hoping to solve, what's confusing that they'd like you to explain?
We asked, in a client's nurture sequence, what was the biggest challenge they were facing with their buying process - it resulted in a phone call to ask advice. This is exactly what you want when it's a long sales process for an expensive product.
Email Nudge
Ok, this is more of a Sales Email than a Marketing Email, but it's my favourite – when you're nurturing a lead and they've indicated they're keen it's a great way to follow up without making them feel pressured. You know how often people don't get back to you because they're too busy. An email nudge is a topical piece of content to remind them you're the expert (and they were meant to do something for you). For example: if you are waiting to hear back on a proposal email them an article you saw on a news site that's relevant to them, their business or industry. You will get a much better response than "just touching base".
So, what are you waiting for? Go send an email.