HubSpot Onboarding
Webalite's custom HubSpot Onboarding Programme is designed to help you and your team get set up and running with HubSpot. Much more than just software training, we will work with you to customise HubSpot for your business processes.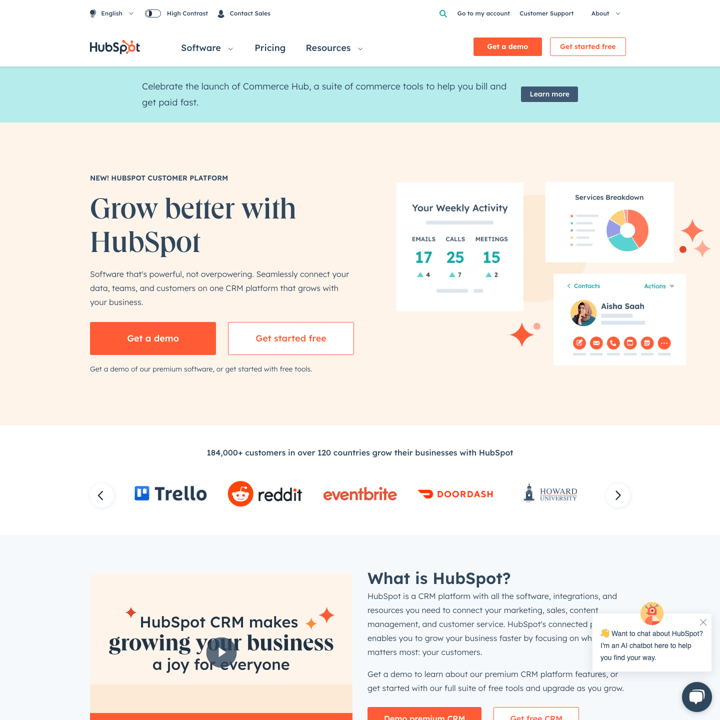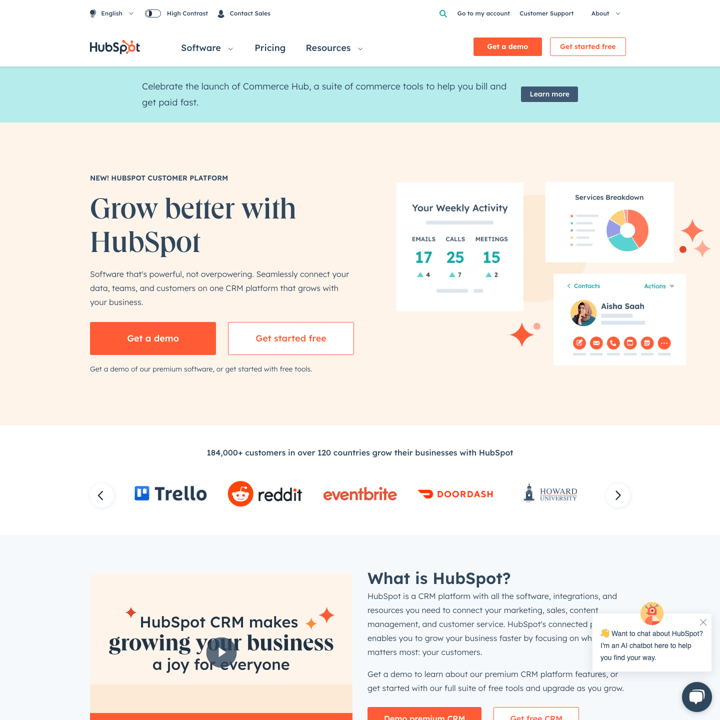 Unlike other programmes, this custom HubSpot onboarding programme looks at the "why?", not just the "what?" and "how?".
Global events have accelerated businesses adoption of technology. Whether we've been forced to work from home or change from a "bricks and mortar" business into an online business, the impact has been huge for many. While the technology shift is significant, the cultural impact can be more stressful.
A survey from accounting firm KPMG showed 80% of business leaders had accelerated their digital expansion plans during the lockdown as they adjusted to staff working remotely and dealing with customers online.
HubSpot is just the beginning
Yes, the right software is important, and we'll teach you everything you need to know about HubSpot, but improving your business processes is the ultimate goal.
We can recommend other tools – and help you integrate them with HubSpot – so you and your team leverage the right technology in your business. This is also an opportunity to review your current systems and strategy to make sure you're using best practices.
"Mike customised the HubSpot Onboarding Programme for our team, to help us get up to speed with HubSpot."
–Creative HQ, Wellington New Zealand
These sessions are designed to help business owners, marketing and sales professionals, and leaders understand how best to optimise technology. They will enable you to bring in more leads, convert those leads into customers, and deliver a great experience so your customers refer more customers.
Some sessions will benefit the whole team, others sessions will be ideal for the specialists working in that area e.g. your marketing team.
Sessions 1 – 3 are required* as the first part of your HubSpot Training:
What's a HubSpot?*

– an introductory session for the whole team to share the big picture and answer any questions. Ideal for getting the team onboard and showing the potential of how HubSpot can help everyone.

Personas

* – we'll workshop your organisation's personas, or avatars, so the team can create a series of ideal customers. Here you'll gain clarity on who belongs to your target market.

Buyer's Journey

* – once we know the personas we'll map the customers journey and how we can manage – or exceed – the customers expectations.
You can then choose the sessions relevant to your organisation:
Prospecting & Pipelines

– apply the buyer's journey to your HubSpot Deal Pipeline and Support Pipeline to ensure you look after all your leads and customers.

CRM Customisation

– set up Custom Properties in HubSpot and display them to your team in the right place at the right time.

Content Creation & SEO

– what's the right content for our website and other collateral and how do we optimise our content so people can find it online.

Conversion Rate Optimisation

– once we attract a visitor to our website how do we convert them into a lead. Then, how do we convert a lead into a customer.

Email Marketing

– how to set up email marketing in HubSpot, common errors and best practices.

Automation

– where can we automate processes and communication so we can free up your team to focus on the proactive tasks that can't be automated.

Social Media

– learn how to leverage social media for your business.

Advertising

– speed up marketing with paid advertising.

Account Based Marketing (ABM)

– learn how to leverage HubSpot's ABM tools for B2B sales.

Onboarding Customers

– create an exceptional customer journey to delight your customers.

Support and Service

– use surveys and other tools to improve your processes by learning from your customers.

Reporting and KPIs

– keep your team accountable and on the same page with reporting and KPIs (Key Performance Indicators).

Systems and Integrations

– harness technology to connect your different business systems to save time and money.

Artificial Intelligence – learn about HubSpot AI Tools and how they impact your organisations policies (e.g. Privacy, Confidentiality, etc.).
Custom Session(s)

– often we find, during the sessions, that businesses have specific areas they want to learn more about. We can add a Custom Session to review these areas and help fit them into the big picture.
⭐ ⭐ ⭐ ⭐ ⭐


Mike is amazing and is always there with great ideas to help enhance my business using HubSpot. No question is a silly question and has freed me up to my job whilst HubSpot sits in the background working away
– Comprendé Property Management, Wellington New Zealand
More 5 Star Reviews for Webalite
Online Programme
Typically, Webalite's HubSpot onboarding programme runs from 6-12 weeks, with one session each week. Each session will be 60 to 90 minutes – on Zoom or in person – with homework assigned to you and us at the end. Each participant should have their own device for video conferencing and collaboration.
HubSpot Onboarding
HubSpot's standard onboarding costs $2,340 USD and is required when purchasing HubSpot Marketing Pro. However, because Webalite is a HubSpot Certified Partner you are not required to buy the HubSpot Onboarding from HubSpot.
Why onboard with Webalite instead of HubSpot?
Onboarding is a necessity when you're getting started with HubSpot. For this you have two options; onboard with HubSpot, or, with a HubSpot certified partner. The benefit of onboarding with a HubSpot certified partner is the added benefit of flexibility.
Webalite's onboarding programme is customisable, so you can pick and choose which sessions you think would benefit your team most. We can also recommend sessions based on our experience working with businesses like yours. As a HubSpot certified partner, Webalite has all the know-how of HubSpot itself with the added benefit of having set up and optimised portals for clients around the world. We use HubSpot daily for our own business and are always up to date with the latest features, even testing beta technology before it is available to the public.
About Webalite
Webalite is a HubSpot Partner Agency based in Wellington, New Zealand. We've been working with HubSpot users in New Zealand, Australia, and the USA since 2015.
Mike Eastwood is also recognised as a Community Champion in the HubSpot Community for helping hundreds of HubSpotters around the world.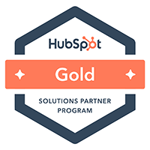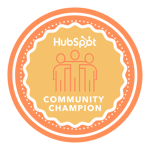 Frequently Asked Questions
We don't want to do all of the sessions you're offering, how do we choose which we prefer?

As this is a custom programme, you can pick and choose which sessions you'd like to do. We'll get you to fill in a quick questionnaire before we start so we can understand your business goals and suggest which sessions would suit best. You can change, add, or take sessions away at anytime - just let us know.

What do we need to do to prepare?

Make sure everyone in your team has access to a device if you're joining online. We'll both be assigned homework at the end of each session so make sure you complete this as best you can before the next session to get the most out of it.

Do we have to do it over 6-12 weeks?

If you want to speed up the programme you can. We're flexible and are more than happy to run the programme over two days. If you choose to do this, it's best we meet in person, rather than over Zoom.

Is the programme online or in person?

You can choose whether you would like to come into our office in Wellington, or, meet us online (we use Zoom).

Can you come to us?

We are usually happy to travel but you will need to cover any travel and accommodation costs if you would like us to run the programme onsite.

Does everyone need to come to every session?

No, you only need to invite the people you think would benefit from the session.

Can we use Microsoft Teams instead of Zoom?

We prefer Zoom as its easier for you to participate on Zoom but if you can only use Microsoft Teams, we'll use it too.

How do we get started?

Fill in the form below and Mike will be in touch.
HubSpot Onboarding Investment
The investment for the HubSpot Onboarding Programme starts at $2,340 USD.
Next Steps
Before we begin you'll be required to complete a questionnaire so we can understand your current tools and learn more about your goals. This will allow us to customise the programme for your business.
Please complete the form below to request the questionnaire then Mike Eastwood will be in touch with you to arrange a time to meet.