Our Story
After decades of building websites, Webalite's founder, Mike Eastwood, had a blinding flash of the obvious: "nobody really wants a website – they want more traffic, more leads and more customers". Yes, you still need a website, but the ultimate aim is to grow your business with less friction.
Following this revelation, HubSpot became an obvious fit. Webalite started its journey with HubSpot in 2016 and quickly became a Certified Partner Agency. Since then, the team have worked with clients around the world – including other HubSpot Partners – building integrations, customising the CRM, building HubSpot sites, and working with people to get the most out of HubSpot.
In 2022, Webalite was accepted into HubSpot's App Accelerator. Here, the team created Portal-iQ, the world's first fully automated HubSpot audit that runs up to 72 benchmarks to help you work smarter with HubSpot.
Meet the team
Mike Eastwood - Founder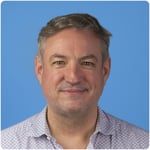 Mike is a self-confessed Marketing Geek. He has over three decades of experience in design, marketing, technology, and business. Since starting his journey with HubSpot in 2016, this has expanded to include extensive knowledge of the HubSpot platform. He is now known internationally for his expertise building integrations, customising the CRM, and being an all-round technical expert.
Mike has been recognised as a HubSpot Community Champion – since 2019 – for helping other HubSpotters in the community.
Grace Maguire - Digital Marketer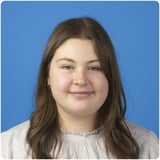 Grace is our star digital marketer. She is a recent graduate from Victoria University with a BA in Media Studies and Film and a BCom in Marketing. Grace has been enjoying learning the geeky side of marketing, including everything there is to know about HubSpot, while continuing to hone her skills in the ever-growing digital world. She's an expert problem-solver and has a "get stuck in" attitude which brings great energy to the team.
Malcolm Fitzgerald - Business Analyst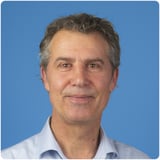 Malcolm is passionate about putting you in charge of your business.
He combines decades of business experience with a human-centered philosophy to creates user-friendly software and help businesses as they grow. His impressive problem-solving ability means he is able to figure out the best way to transform back-office processes, workflows, and data mountains into 'one-touch and it's done' operations.
Kathryn Schimanski - Adwords Consultant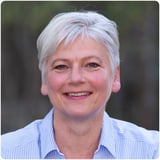 Kathryn is our Google Ads and SEO specialist. She has over 25 years of experience in marketing, websites, and online sales. She established Aztera Marketing in 2005 and has since grown her business to cover a range of services and industries.
Kathryn is an approved Google Partner, certified in Google Search Ads, Google Display Ads, Google Shopping Ads, Google Analytics (GA4), and Google Ads Measurement.
Sustainable Growth
Webalite believes in future-proofing growth for sustainable businesses. We will empower you to do this through people-focused collaboration across four pillars; strategy, systems, sales, and marketing.
We use a variety of tools such as HubSpot, WordPress and other website platforms. We will work with you to ensure the software fits your team's needs rather than forcing change to suit the software.
Together we can clear the clutter and custom design to serve you and your customer.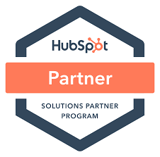 HubSpot Certified Partner Agency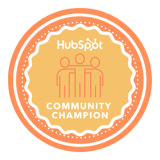 HubSpot Community Champion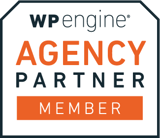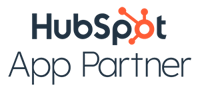 Webalite is a HubSpot Certified Agency Partner and App Partner We are also a WP Engine Agency. We've achieved many HubSpot certifications, and, Mike is a HubSpot Community Champion.




Marketing Hub Implementation

Objectives-Based Onboarding



HubSpot CMS for Developers

Delivering Client Success


HubSpot Solutions Partner
The Webalite Way
At Webalite we're BIG fans of cooking. In fact, Mike Eastwood has been hosting Tuesday Night Dinners to share his passion for the culinary arts for over two decades! Because of this, food related concepts sneak into our terminology from time to time. Here's a quick rundown on some terms you may hear us using.
Serving suggestion:
Our serving suggestions are concepts we have come up with which we think may help your organisation. These are often things you haven't asked us to do but we've noticed and thought we'd suggest anyway.
Menu:
When working on a project, we may present you with a menu. These are a collection of serving suggestions where you can pick and choose what you would like us to work on next.
Recipe:
Our recipes provide details on how we've completed tasks before, what worked well, and any catches to look out for. We've created several recipes covering topics from across the business to help us recreate successful processes. We may write a recipe for you if we discover a more efficient way for your team to do something.
Teach you how to fish:
This saying is used in the context of implementing new strategies and systems. We could teach you how to fish, but sometimes that's not what you need. You may need fish and chips from the shop instead, or, a gourmet meal for 12. We are flexible in this way.
We often say that our Zoom meetings feel more like virtual dinner parties. We'll bring the serving suggestions and the menu, and you get to enjoy what we've created. We are constantly tweaking our recipes to make things tastier for your organisation.