HubSpot Partners
We became a HubSpot Agency Partner because we think HubSpot is the best Inbound Marketing System available. We work with businesses like yours to integrate HubSpot so you can get results – the way we have in our business.
What's a HubSpot?
HubSpot is a suite of apps (or Hubs) that connect together – via the HubSpot CRM – to create a platform. You can also connect your business software, website, social media, and advertising platforms to unite all your business information. The system is modular and is rich with tools to help you attract visitors to your website, convert visitors into leads, and nurture those leads until they are ready to buy.
To find out more about HubSpot and its capabilities, head to our HubSpot page.
Why HubSpot
After extensive research, over several years, and trying numerous different systems we decided HubSpot was the best for our business and most (one size does not fit all) of our clients.
There's lots of moving parts – yep, it's complicated – by introducing the tools as part of a plan you can also build up your marketing system until you have a marketing machine that's working for you.
Webalite has been a HubSpot Certified Agency Partner since 2016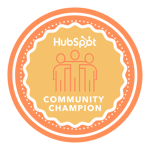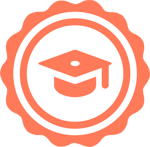 HubSpot Agency Partner Certified