HubSpot Audit
Are you leasing a Ferrari and only driving to the corner store? Often we see HubSpot Portals that aren't getting a return on investment (ROI). Apply now to find out if you're getting the most out of HubSpot with Webalite's HubSpot Audit.
HubSpot Audit Process
We'll use some automated processes, and some processes performed by humans (us), so we can see how you're using HubSpot and evaluate your HubSpot Portal.
Here's how it works:
Fill in the form to request a HubSpot Audit

Invite Mike Eastwood into your HubSpot Portal (you'll receive an email with specific instructions).

We'll log into your HubSpot Portal to check the setup and review your portal use.

We'll run some automated reports that will analyse your team's HubSpot use over the past 3 months.

We'll review your goals and write a simple actionable report.

We'll arrange a time to meet with you on Zoom to discuss the report.
We're certified HubSpot Partners so we're happy to work with you to implement any recommendations if you need help.
About Mike Eastwood and Webalite
Mike Eastwood has been using HubSpot, in his business Webalite, since 2015. He liked HubSpot so much Webalite became a Certified HubSpot Agency Partner in 2016.
Mike Eastwood is one of the top 10 advisors in the HubSpot Community and he works in HubSpot Portals in the USA, Australia and New Zealand (where he's based). Mike trains teams on how to get the most out of HubSpot, runs campaigns, on-boards clients and writes code for HubSpot integrations.
Webalite is a HubSpot Gold Certified Agency Partner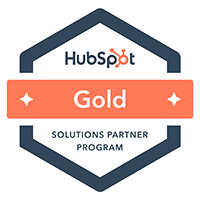 Free for a limited time
We're offering 5 x HubSpot Audits – free of charge – including a 30 minute consultation to discuss the results.
The offer limited to HubSpot Marketing Pro Users that have been using HubSpot for at least 3 months.
Frequently Asked Questions
How long does it take to get a report back?

We work on a 7 day turnaround time, from when you invite Mike Eastwood into your HubSpot portal.

Why Marketing Pro only?

If you're using the free HubSpot CRM or HubSpot Marketing Starter it's pretty easy to get a return on investment (ROI). We won't waste your money. If you're looking to get more out of other HubSpot products please contact Mike Eastwood.

Why are you giving away audits?

We've built a new product and we want to make sure we're giving value. When you request a free HubSpot Audit you're helping us refine the product, so thank you in advance.

Do we have to use Webalite to implement any suggestions?

No. At the end of the audit you can remove us from your HubSpot Portal.

You're based in New Zealand, do we have to meet during your business hours?

No, we're happy to arrange a meeting at a time that suits you.
We respect your privacy.
We keep your information confidential and secure. For more information please view our Privacy Policy.