To increase the size of our funnel we can share and promote our content via Social Media to reach our extended networks - those friends of friends that may find our content useful.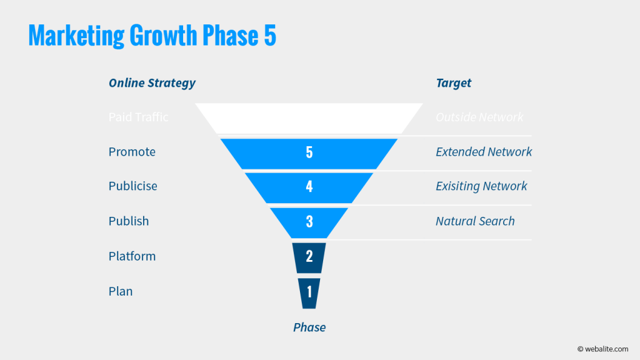 "Content is fire. Social media is gasoline." –Jay Baer
Social Media Posts
Social Media, love it or hate it (personally it's not my thing) is a way to get people onto your website. The 'social proof' that Social Media offers is a double edged sword - you can win fans fast, or lose them even faster if they are vocal about a negative experience.
Because there are so many Social Media channels available I recommend we choose the ones most suited to your Personas and focus our efforts there. For example, we have a good connection with friends on Facebook and you enjoy using Facebook so it makes more sense to focus our efforts there rather than dilute them by running Twitter, Instagram, Tumblr, Vimeo and Periscope campaigns simultaneously.
Social Media Monitoring
By using specialised software we can monitor Social Media Channels to assess brand following and sentiment, and address any negative comments as quickly as we promote positive comments.