Content Marketing has been around for decades. Soap Operas were created to sell soap – literally. The big companies of the day knew if they could attract and engage housewives – with free drama – they could intersperse their product placement and adverts during the show.
Publishing Content is the basis of Inbound Marketing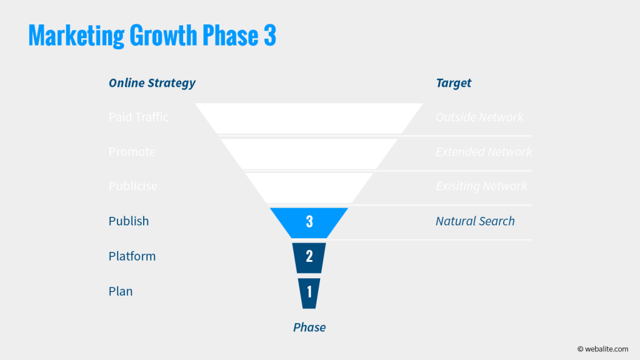 We've come along way since then and the tools we have available are significantly more sophisticated.
"Half the money I spend on advertising is wasted; the trouble is I don't know which half."
– John Wanamaker
Today, with Inbound Marketing, we know exactly what's working and what's not so we can do more of what's working and less of what's not working.
Publish
By regularly publishing targeted, relevant content we can attract and convert visitors into leads.
Research
We continue to monitor Keywords (search terms) for both Organic Traffic and e.g. Google and Paid Traffic so we can optimise them for search engines and more importantly new visitors.
Content Creation
"Content, content, content" is the modern version of the Real Estate Agent's mantra "Location, location, location". Writing is the fastest and easiest way to create good content, supplemented with photos (real ones – not cheesy stock images).
Video
Video is highly engaging on all Social Media
"Social video generates 1200% more shares than text and images combined."
– Brightcove, 2015
By creating a series of short videos for Facebook, Twitter, Instagram and Pinterest we can increase "click throughs" to the website.
SEO (Search Engine Optimisation)
Search Engine Optimisation (SEO) is primarily about making sure all your content, including everything on your website, is user-friendly and secondly search engine friendly.
Good SEO means people can easily find the solutions you're offering in their online searches. Most of your new visitor traffic will come from organic searches.