Once we have a Plan we then start to build out the Platform. The Platform forms the base of all your marketing activities.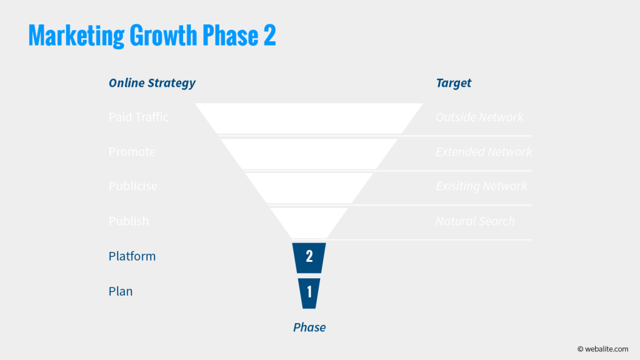 Website Design
Design is your first chance to make a first impression. A strong design executed with technical expertise makes a big difference, immediately.
Social Media Branding
Your website design and Social Media Branding should be aligned to create a cohesive experience. Today's customer journey is far more complex and happens over multiple devices and channels so you need to be united.
Style Guides
What's your corporate font? What's the RGB Color value for use on a website? How many hashtags do we use in a Tweet?
A style manual takes the guesswork out of managing your brand both in-house and with external providers.
Website Development
The website is the basis for all marketing. Sure you can build your online business on Facebook, but what happens if they change the rules? If Facebook changes the rules to their game you could lose your entire marketing channel overnight.
Owning your own website is a lot of work but it's always yours, your email list is not going to disappear overnight because you didn't comply to the terms and conditions.
Google Apps
Does your email system work efficiently? Do you have shared calendars and document management? These used to be systems only the big firms could afford... now, with Google for Work, you can have a scalable and affordable IT System that manages all of your email, calendar, documents, and much more.
Customer Relationship Management (CRM)
Your email list, in your Customer Relationship Management software, is one of your most important assets. The cost of acquiring a new customer is vastly more expensive than retaining or upselling an existing customer.
Using a CRM, integrated with your email system and Social Media channels, helps you keep track of a Buyers' Journey no matter how complicated.
Marketing Automation Setup
Marketing Automation removes the tedious, time consuming tasks and frees up your time to do more personalised high value work.
Marketing Automation could be an email sequence to nurture (and educate a potential client) or a series of onboarding emails showing someone how to use your system during their first week.
Rather than someone spending time sending emails they can be replying to questions and helping people get the most out of what you offer.